B&B Casa Manfredi
The B&B is located in the historic center of Manfredonia- the city founded by King Manfredia near by the sea and the Swabian Castle Angioino. Casa Manfredi was created after a careful restoration of the historic Palazzo Cafarelli. It is an eighteenth-century building with fine shelves under the balconies and a unique Romanesque cornice. It has two entrances: one has a characteristic courtyard (via delle Cisterne)a and the other a gate with a stylish portal (Corso Manfredi).
DISCOVER THE STRUCTURE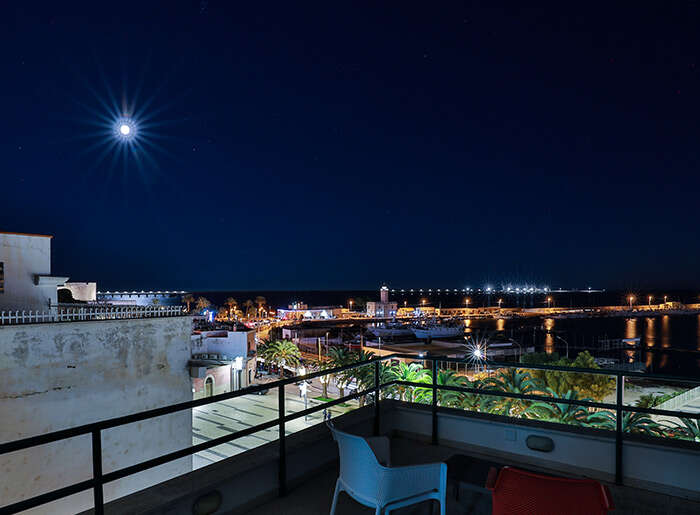 ALL YOU WANT
Our services
Sailing Gargano Coast is something that everyone should experience at least once.
BOAT CHART
Visit to the "faraglioni" with a stop to dive into the blue sea of the Gargano. A tour to discover the beauty of this amazing coast of Puglia, to discover caves and cliffs unique in the world and reachable only by sea (Grotta dei Contrabbandieri, Vignanotica beach, Pugno Chiuso, Grotta Campana, Grotta Sfondata... these are just some of the suggestive stages of the tour ).
ADMIRE THE BEAUTIES OF THE GARGANO FROM ABOVE
EXCURSIONS BY PLANE OR HELICOPTER
Immerse yourself in a truly unique and unrepeatable experience. Excursions by plane to admire the wonders of the coast and the whole Gargano from above.